Great Outdoors Bike & Boat Swap
New this year we are adding a Bike & Boat Swap to the Spokane Great Outdoors & Bike Expo. Come find deals on gently-used bikes, paddleboards, kayaks, and more  all weekend long, Saturday, Feb. 19 (9-5) and Sunday Feb. 20 (10-4).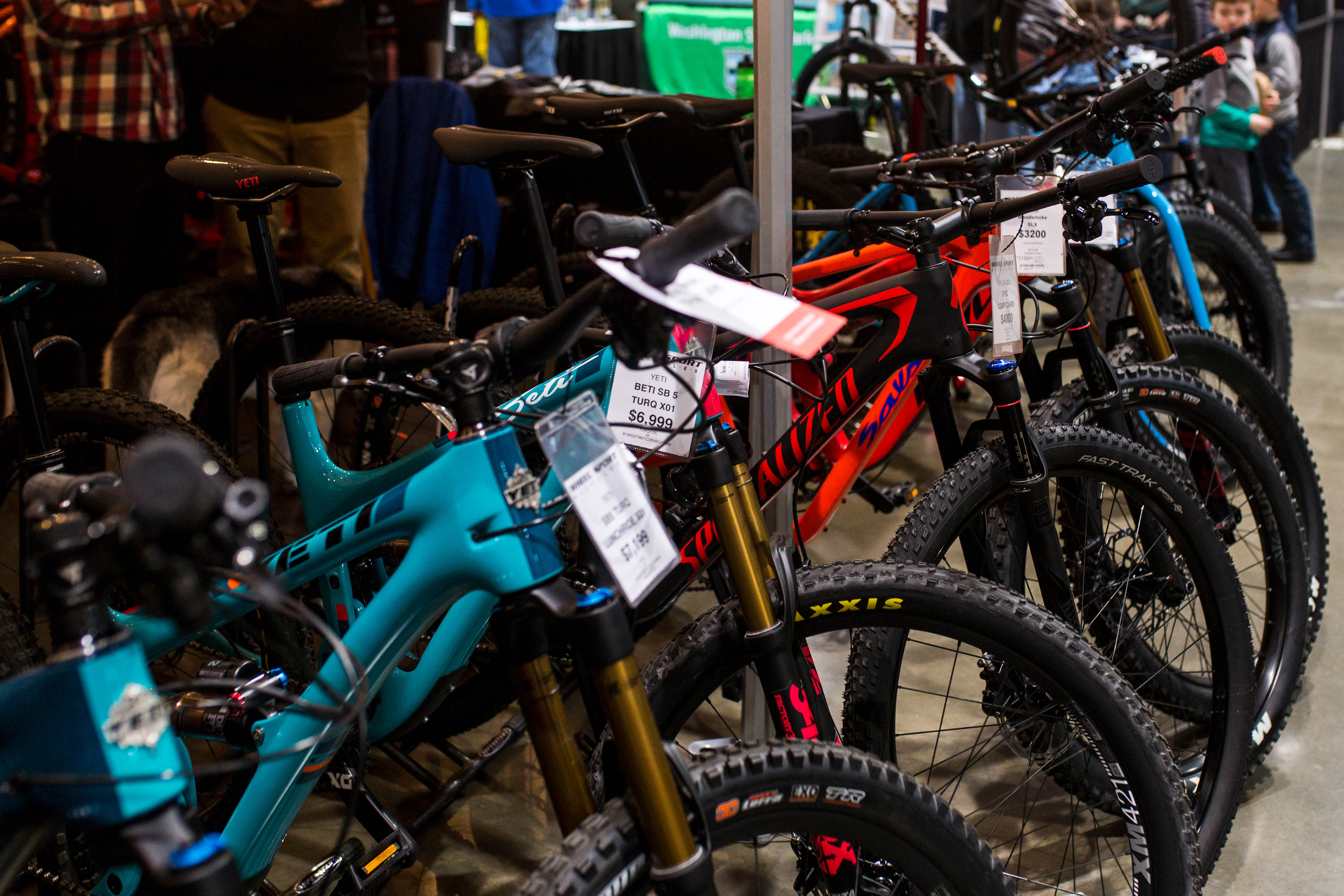 SHOP
Shop a selection of quality used bikes, kayaks, and paddleboards. Bikes for sale will include gently-used mountain, gravel, and road bikes. For boats, we will have inflatable paddleboards, hardshell recreational and whitewater kayaks, and inflatable kayaks.
SELL
Interested in selling a bike or boat? Register an item to sell here. Bikes must be at least $700 value to be included in the Great Outdoors Bike & Boat Swap. Boats must be in good condition, and all inflatable kayaks and paddleboards must be inflated at the event. Items must be registered in advance and dropped off at the event (Spokane Convention Center) and checked in between 2 p.m. and 7 p.m. on Friday, Feb. 18. Unsold items must be picked up between 4-7 p.m. or they will be put on consignment for you at Spokane's Rambleraven Gear Trader for another chance at turning your used gear into cash. There is a $5 registration fee charged per item as well as a 10% commission collected by Rambleraven on all items sold at the event. You also get one free Expo ticket when you register an item for the swap. Your ticket will be available under your name at will call (bring ID).